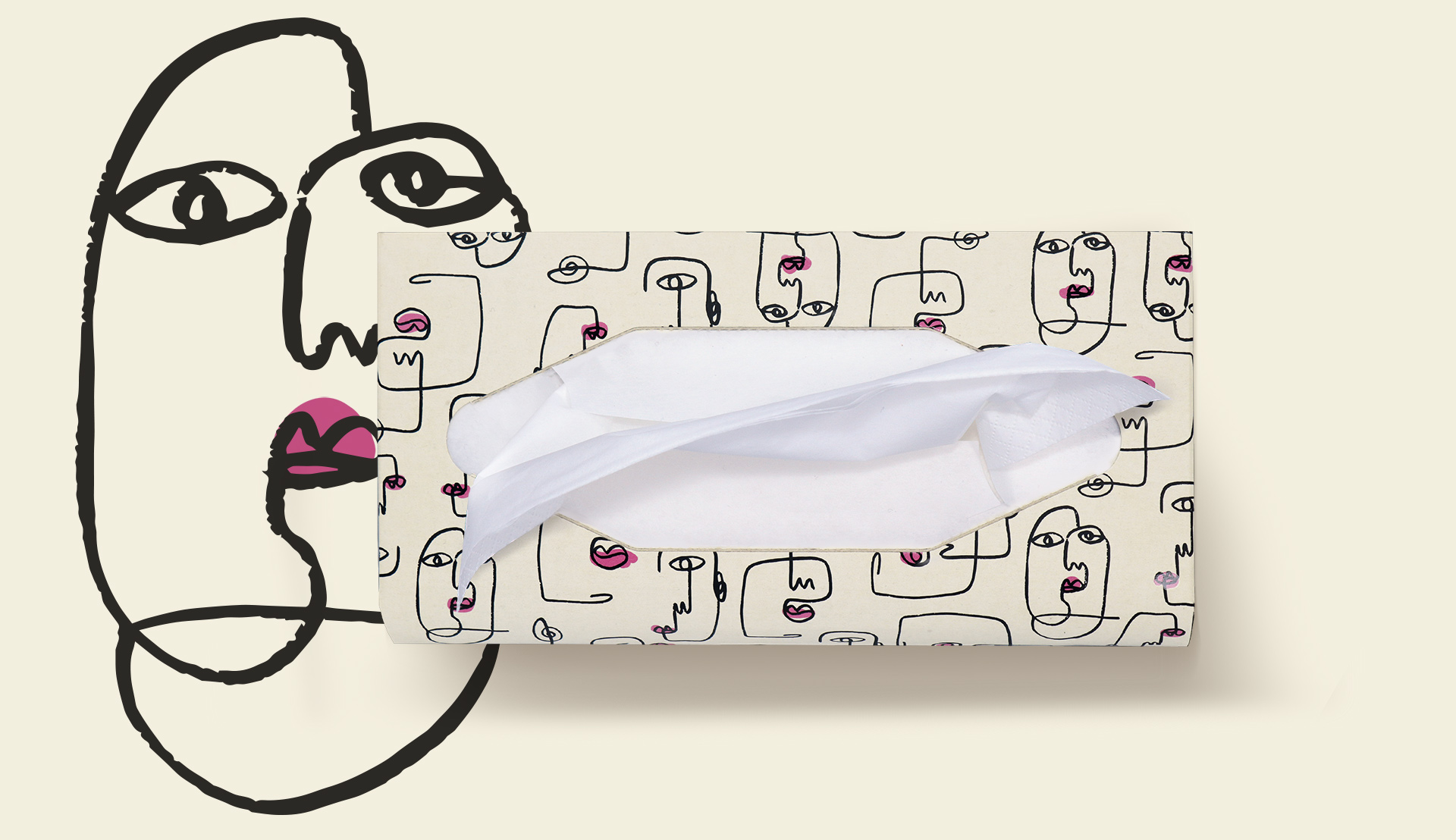 Tempo tissue boxes — Since 1929, the Tempo brand has not only stood for the highest quality and softness, it has also become a symbol of caring and kindness. Goodness always offers a solution when there is an unpredictable happening. brandcouture has developed the 2x per year changing packaging design of the Tempo deco boxes based on the Tempo Brand Purpose "Instigate kindness in the moments that make us human".
As the focus is increasingly on a feel-good home, the Tempo tissue box is also becoming an increasingly popular design accessory.
For the strategic design development of the more than twenty boxes, brandcouture analysed the brand purpose in a socio-cultural context. This was followed by extensive trend research in the interior sector based on the concepts derived.
By linking purpose and socio-cultural trends as well as interior trends, brandcouture developed individual and relevant motifs with high aesthetics and design standards for a broad target group and thus created a strong differentiation from the competition. Each Box – a real design piece.
With the rollout of the new designs, two new box formats have been launched. All formats are equipped with the Quick & Easy opening for which brandcouture illustrated the icon. This opening allows easy removal from the packaging when you need a hygienic, fresh Tempo handkerchief at hand.
Launch Germany
Strategy
Trend Research
Packaging