Fenjal — Rejuvenation of the traditional fenjal brand. In 1962, out of love for his wife, a Swiss pharmacist created the fenjal cream-oil bath to allow bathing and creaming at the same time. It is famous to this day. Using the 'My Me-Moment' concept, fenjal is reviving the brand's core competence: the unique composition of skin caring oils and sensual fragrances.
Keeping the typical turquoise and waisted shape, the new design highlights the precious oils and beautifully composed fragrances to create a fresh yet indulgent look. The appearance has been gently updated and the golden circle as the central symbol for precious oil, surrounded by floral ingredients, has a timeless elegance. This new look not only appeals to loyal fans but also to new consumers, shown by a 20% increase in sales after the relaunch.

Global Relaunch
Strategy
Market Research
Logo
Packaging
Structural
Campaign Concept
Sales Material
Gift Sets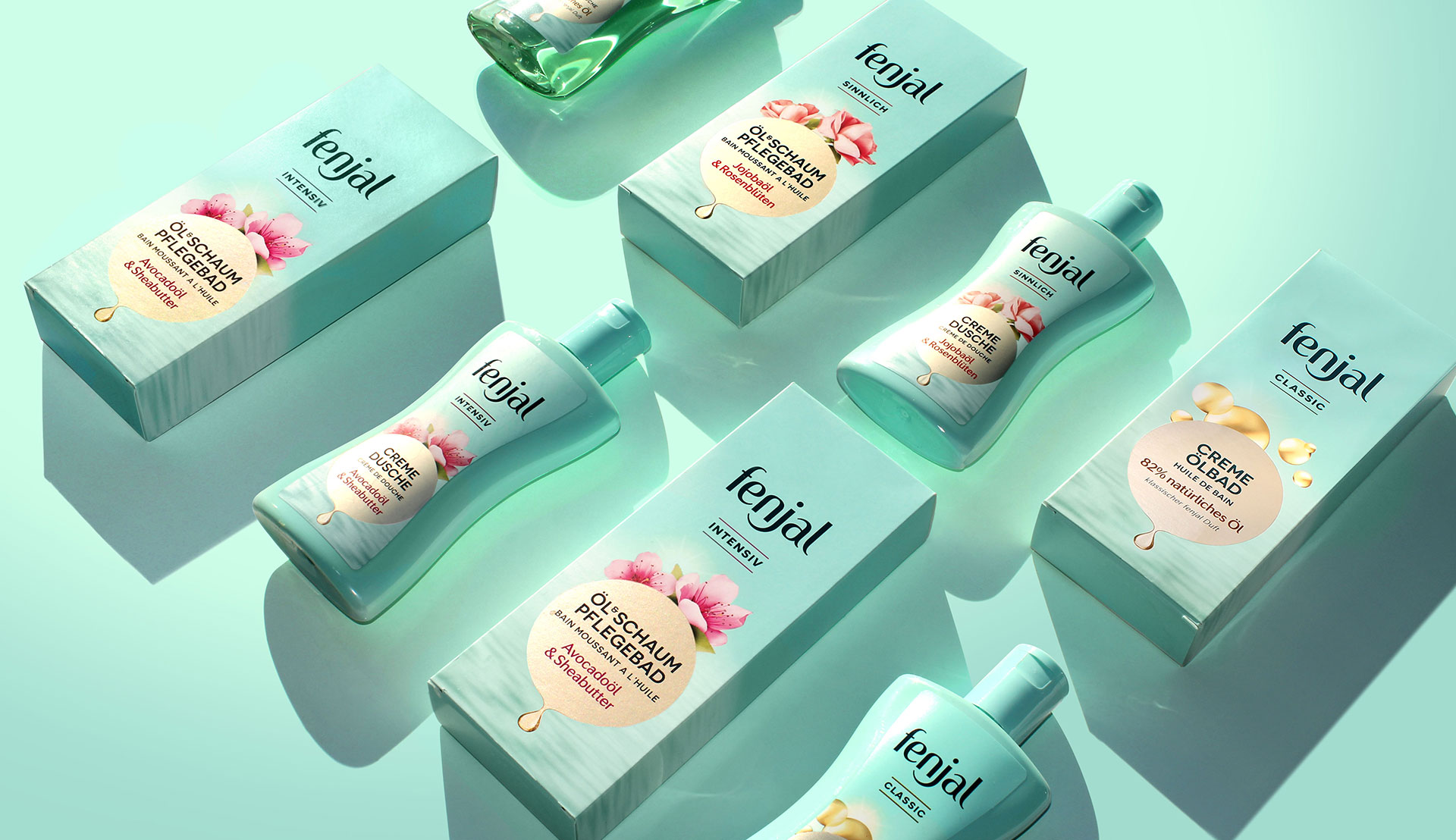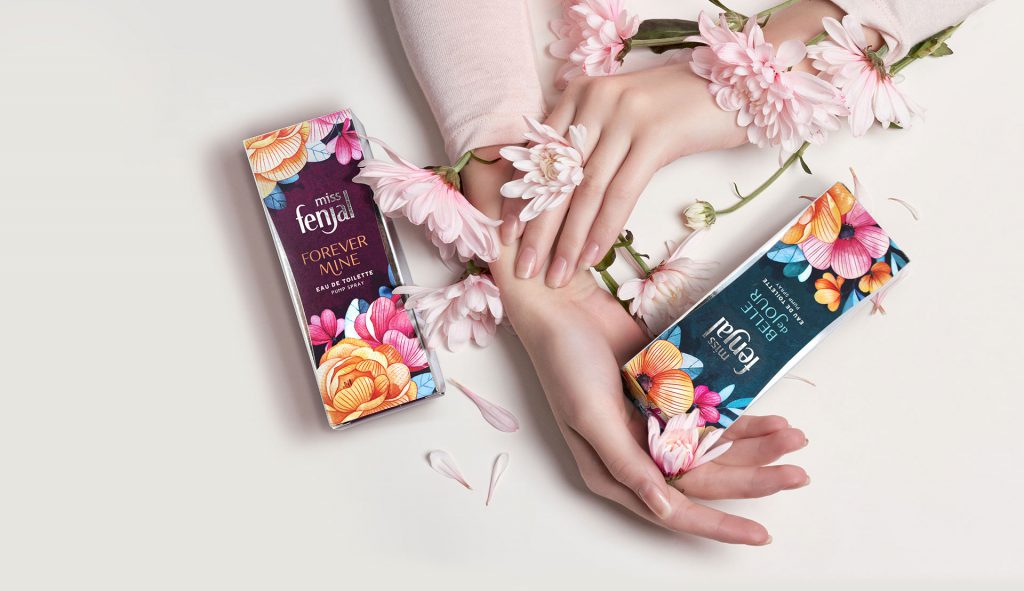 Miss Fenjal In Wonderland
Miss Fenjal Sensual Edition — Design for scents with romantically heavy flower components such as rose, jasmin and bergamot. The design is very soulful with fairytale-like illustrations of opulent bouquets in wonderful colors.
Miss Fenjal South of France Edition — With fond memories of the endless summer in France with its magical light and heavy air filled with the scent of lush flowers, brandcouture developed a design for this mini range. The retro-styled illustrations suggest the vibrant 60s, the time when the international Jet Set discovered savoir vivre. The scents are created by a fragrance house in France.