MY LOOKS by Wolfgang Joop — Wolfgang Joop is one of the best known and most acclaimed designers of our time. His new brand "LOOKS by Wolfgang Joop", first presented at the Fashion Week in January 2020, attaches great importance to sustainability and a young mindset. The philosophy of the brand is to Reduce – Reuse – Recycle. The brand understands the challenge of meeting the desire for fashionable self-expression in an era of ever-expanding consumption. It values high-quality, mindfully manufactured materials that can be made accessible to everyone. "LOOKS by Wolfgang Joop" is the answer for an industry undergoing radical change. Instead of bowing to the fast-paced, seasonal rhythm of the fashion industry, the brand is centered on creating exclusive, high-quality designs and small collections that celebrate individuality and take a stand for the responsible use of resources.
Launch 
Logo
Packaging
Corporate Design
Sales Material
POS Material
Gift Boxes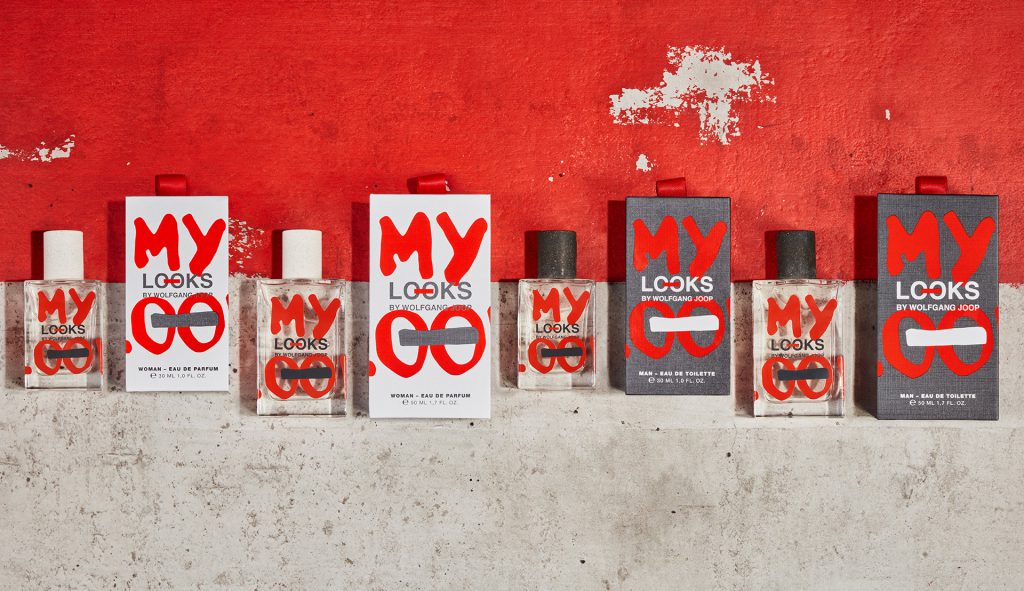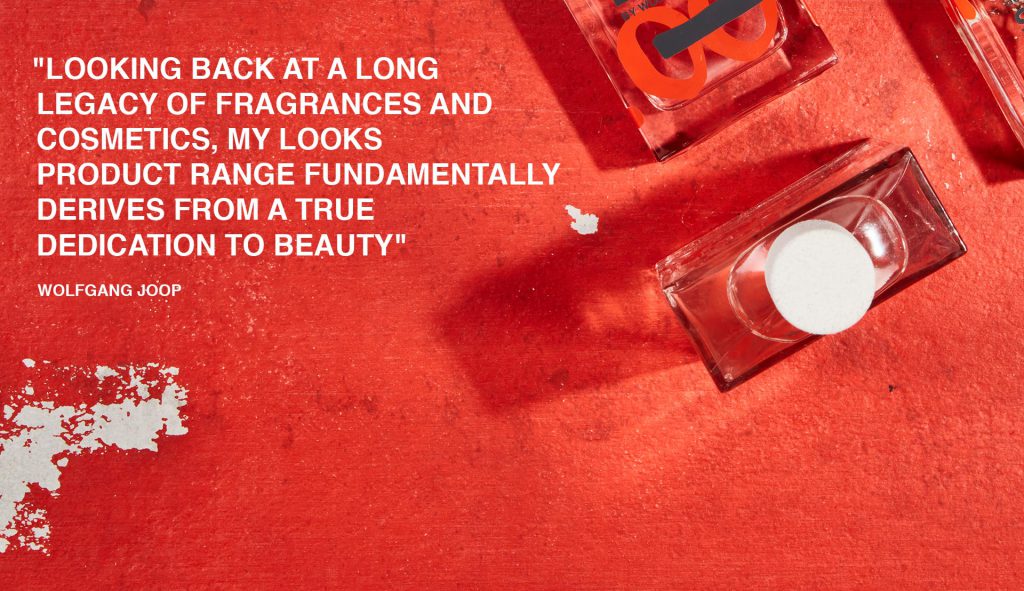 Wolfgang Joop Values Self-Expression
The packaging design values the desire for self-expression through the logo – based on Wolfgang Joop's fashion drawings – with its high uniqueness and characteristics and the demand for a better tomorrow through resource-saving packaging.
Due to the brand philosophy Reduce – Reuse – Recycle, the packaging is completely sustainable. Neither foil finish, plastic inlays nor cellophane wrapping were used, the boxes are simply sealed with a small paper sticker. The cap is made of recycled cork, the chosen paper is FSC-certified. And the high-quality slipcase boxes are reusable as small design objects.

MY LOOKS by Wolfgang Joop Color Collection — Summer in a bottle! MY LOOKS by Wolfgang Joop Color Collection in inspiring and energy-infused bright colors which are strongly linked to the brand's source: fashion.